Entrepreneurial Mindset. Dedicated Approach.
SCHEDULE A FREE 15-MINUTE CONSULTATION TODAY
REACH OUT NOW
Closing Representation for Sellers Attorney in Suffolk County, New York
Get Experienced Closing Representation From a Local Real Estate Closing Lawyer
Trusted Legal Guidance & Services for Real Estate & Business
In New York, anyone who wants to sell a piece of real estate needs reliable legal representation. As a seller, it will be your responsibility to provide a contract for the buyer to review. Instead of trying to draft your own contract, trust a professional. The right lawyer helps a home closing go smoothly, and makes sure that there are no loose ends. After all, you're not a real estate law expert, you're a seller, you need someone who is. If you need a lawyer to help you finalize your real estate deal, call Attorney Melissa Mohan. She's an approachable, reliable, and local attorney as well as a licensed realtor. Serving the Deer Park and Suffolk County, New York area she can make sure your home closing goes as smoothly as possible.
Attorney Mohan is a local lawyer who is pleased to assist clients in closing real estate deals in any of the following communities:
Deer Park, NY

Babylon, NY

Farmingdale, NY

Melville, NY

Hauppauge, NY

Amityville, NY

Wyandanch, NY

Levittown, NY

Commack, NY

Huntington, NY
The Benefits of a Lawyer for Real Estate Closing Representation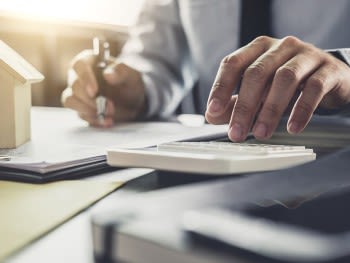 Selling a home shouldn't be hard. However, it's actually a fairly complex task from a legal standpoint. It's a multi-step process that includes tasks like:
Initial contract negotiation, where the parties will discuss price, closing date, and other terms.

Gathering information like a title report, mortgage agreement, and other financial contracts.

Closing meeting: both parties sign a deed, mortgage agreement, and other tax forms and sworn statements. All of this paperwork needs to be ready by the closing date originally agreed on in the initial contract. All parties need to have funds necessary to make the purchase at the time of the closing.
When you retain a lawyer, they can take care of every aspect of a real estate closing. They'll take care of drafting your contract to sell, as well as negotiate any terms before the final sale. It's important to make sure you retain legal representation early in the selling process. That way, your lawyer will be able to guide you every step of the way. They can also help you avoid expensive mistakes that can force you to restart the entire selling process over from the beginning.
Real Estate Law for Sellers: Know Your Rights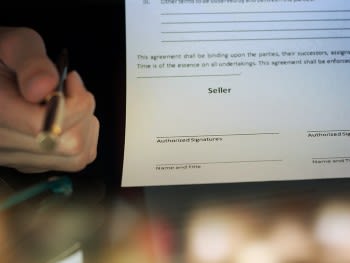 When you're selling a home, you have certain rights including determining the listing price and what property is included in the sale. However, there are numerous disclosures you need to provide to any prospective buyer. If you don't, you could be facing costly lawsuits. These disclosures include:
If the property has any hazardous waste present

If there are any issues with the plumbing, electrical, or structural systems of a home

Whether the house has any infestations by rodents or other pests

Homeowners' association fees

Water and mineral rights (if applicable)
Without an attorney's help, it's easy for a seller to overlook this kind of information during a home closing. That's why it's so important to retain the help of experienced and competent legal counsel when selling real estate.
Selling a House? Consult With a Trusted Home-Closing Attorney Today!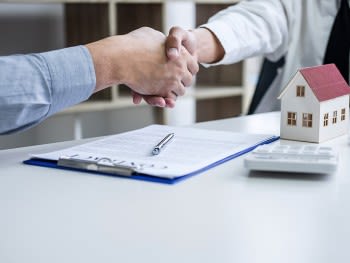 If you're looking for an experienced and reliable real estate law expert that specializes in helping sellers, call the Law Office of Melissa D. Mohan in and Suffolk County, New York . In addition to being a licensed attorney, she received her realtor's license in 2017. She also worked as an attorney at one of the state's largest foreclosure firms, which gives her a unique perspective on the market. With that kind of expertise, you can trust Attorney Mohan to handle your real estate sale in Babylon, NY or any of its surrounding communities.