Entrepreneurial Mindset. Dedicated Approach.
SCHEDULE A FREE 15-MINUTE CONSULTATION TODAY
REACH OUT NOW
Advice on Foreclosure Defense Attorney in Suffolk County, New York
Looking for Advice on Foreclosure Defense?
Get Trusted Legal Guidance for Real Estate & Business
If you received notice that the bank is foreclosing on your home, you may be confused and worried. In New York, a bank will only begin foreclosure proceedings if you miss three or more mortgage payments. It's important that you act quickly if you want to have any chance of avoiding foreclosure. You only have a certain amount of time to reply once the bank has notified you of a foreclosure. It's a good idea to take that time to find an attorney with experience in foreclosure prevention.
In the New York foreclosure process, there are a few different points where a lawyer can mount a successful foreclosure defense. However, it won't be an easy task. You'll need a reliable law firm that has experience in foreclosure defense. If you're in the Farmingdale and Suffolk County, New York area, that firm is the Law Office of Melissa D. Mohan.
We Can Help Find a Foreclosure Defense Lawyer for Your Needs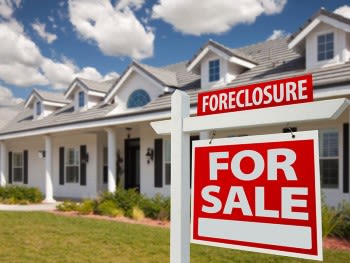 Regardless of where you live, Attorney Mohan can help. She's spent nearly ten years studying law. She's an approachable, reliable, and local young lawyer that can help clients mount successful foreclosure defenses in any of these communities:
Deer Park, NY

Babylon, NY

Farmingdale, NY

Melville, NY

Hauppauge, NY

Amityville, NY

Wyandanch, NY

Levittown, NY

Commack, NY

Huntington, NY
The Importance of a Foreclosure Prevention Attorney
While your foreclosure might seem sudden, there's actually a long and technical process that a lender needs to go through before they can foreclose on a property. In fact, the average foreclosure in New York takes about a year and a half. It involves steps like:
Lender completes a complaint and files it with the state court

The lender or their agent serves the complaint and summons to the borrower. This might be where you currently are in the process.

The bank must produce a promissory note signed at the time of your mortgage. If they can't, the law prohibits them from foreclosing on the property. This is where a foreclosure defense lawyer can help your case.

A court-mandated settlement conference must also occur where both parties try to reach an agreement. It's a good idea to bring a foreclosure prevention attorney to this meeting to help you negotiate.

If the two parties can't reach an agreement, the court will hold a hearing and file a judgment to settle your case. If you don't respond to any of the notifications you received from the lender, the court will automatically rule against you.
In New York, we also have some unique foreclosure laws. For example, New York is one of only a few states that use judicial foreclosure, meaning that a lender needs to file their case with the state court. Additionally, there's a low that forces a foreclosing party to produce the promissory note you signed when you accepted your mortgage. This rule is in place to reduce the amount of time it takes to process a foreclosure. It was badly needed – New York had one of the longest foreclosure timelines of any state.
Let Us Help You Find a Foreclosure Defense Law Firm Today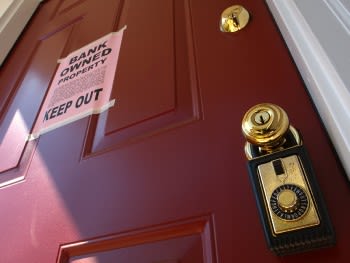 If you need an attorney that you can trust to defend you against a foreclosure action, call the Law Office of Melissa D. Mohan in Suffolk County, New York . She served as a managing attorney at one of New York's largest foreclosure firms. Her time at the firm gave her an insider's perspective on the foreclosure process, which is an invaluable asset in an attorney. If you have any questions about your foreclosure action or how you can fight it, call Attorney Mohan for a free 15-minute consultation.